COVID-19: Our Message to Our Community
You may be wondering how Mohave Mental Health Clinic, Inc. is responding to the COVID-19 public health emergency.
First, and foremost, MMHC is committed to providing safe environments for our staff, clients, and community.  Our outpatient clinics  remain open during regular business hours (Monday-Friday, 8-5 pm, with extended hours offered by appointment only), and our residential treatment facilities and inpatient crisis stabilization unit continue to serve individuals in care.    Our call center (928-757-8111) is fully operational and automatically links into a crisis hotline after hours.
EFFECTIVE 3/31/2020, we are providing ALL behavioral health services through telehealth, rather than in-person at our outpatient clinics, to promote effective social distancing and prevent the spread of the Coronavirus in our communities. Individuals needing medication box pickups, urgent lab draws, and injections may schedule those through alternate means by contacting the outpatient nurse at the site.  If you are experiencing a behavioral health crisis, or would like to schedule or enroll in behavioral health services, please call (928-757-8111) and we will be happy to assist you.
We are staying informed as to the latest status of the pandemic, and have implemented stringent infection prevention strategies recommended by the US Center for Disease Control and the Arizona Department of Health Services, including promotion of safe handwashing practices and heightened disinfectant usage on shared surfaces.   We are also supporting our valued staff and clients in staying home if they have symptoms of the flu or COVID-19, and continue with stringent social distancing strategies to reduce the risk of potential contagion.
Please don't hesitate to call MMHC if you or a loved one is needing support during this anxiety-provoking time in our community and country; we will be here to serve you during and after this public health crisis, and  we will get through this together! 
Dawn Abbott, Chief Executive Officer
Additional COVID-19 Resources
Broadband Resources for Families
AHCCCS COVID19: https://azahcccs.gov/AHCCCS/AboutUs/covid19.html
AZDHS Site: https://azdhs.gov/preparedness/epidemiology-disease-control/infectious-disease-epidemiology/index.php#novel-coronavirus-home
CDC Site: https://www.cdc.gov/coronavirus/2019-ncov/index.html
The COVID-19 advice is to practice social distancing, including keeping at least 3 feet between you and anyone else in a public space. While staying at home or keeping a safe distance between others is smart, the related isolation may be hard on mental health.
While much of what is happening may leave you feeling anxious or like you do not have control, there are steps you can take to feel empowered and mentally healthy. We are not helpless.
Make a list of what is in your control, and what isn't. Focus on what you can control, like being diligent about hand washing, getting enough sleep, eating a healthy diet, and social distancing.
Think about what makes you feel safe. How can you feel safe at home? Maybe it is reading on the couch under a weighted blanket, or holding a pet. Perhaps it is watching a funny movie or playing a game online. Take steps to do the tasks now that give you a sense of security.
Get fresh air. Just because you are at home doesn't mean you can't take a long walk. There is a lot of research to show fresh air, sunshine and Vitamin D will help boost your mood. Physical health also helps mental health.
Try to only think about today. Worrying about tomorrow or the distant future can be daunting. Instead, focus on what is before you. Think of your senses. What is blooming outside in your neighborhood? Can you hear the birds singing from your kitchen? Are there clouds in the sky? Engage in mindfulness and meditation if you have moments when things feel out of control.
Connect with others. Call your family. Write old fashioned pen pal letters to friends. Join a chat group online. There are ways to connect without being in the same room. Talking with others who we trust about how we are feeling is important to our mental health. Talking with your behavioral health provider may be a good idea too. Here's a list of resources, including a free virtual support group: https://adaa.org/finding-help/coronavirus-anxiety-helpful-resources
If you're feeling alone and struggling, you can also reach out to The Crisis Text Line by texting TALK to 741741 or National Suicide Prevention Lifeline at 1-800-273-TALK. More resources here: http://www.sprc.org/news/resources-support-mental-health-coping-coronavirus-covid-19
Our Mission
"Our mission is to improve, enhance and promote the emotional well-being of Mohave County residents who experience life-disrupting problems, and to strengthen the quality of personal, family, and community life. Let us partner with you and your family to envision a new future! Come in or call one of our outpatient clinics to get started."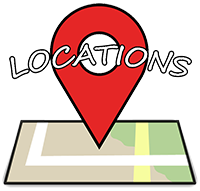 Find a location near you.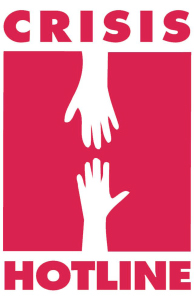 If you're experiencing a behavioral health crisis call: (888)757-8111 24/7 and you'll be connected with a crisis counselor.